None at this time.
02/11/2019
Columbus, Ohio – The County Engineers Association of Ohio (CEAO) released its 2019 Legislative Program on Friday, February 8 during their annual Engineers Conference at the Marriott Northwest.
Doug Reinhart, PE, PS, Auglaize County Engineer, CEAO Legislative Committee Co-Chair; Brett Boothe, PE, PS, Gallia County Engineer, CEAO Legislative Committee Co-Chair and Dean C. Ringle, PE, PS, CEAO Executive Director presented the document and information to board members. The brochure provides a glance at priority issues and the current transportation funding situation for Ohio's Counties.
Transportation Funding Needs for Counties
---
12/12/2018
Columbus, Ohio – The County Engineers Association of Ohio (CEAO) presented state recognition awards to Ohio County Engineers and their staff during its annual business meeting December 9-11, 2018.
Chris Bauserman, P.E., P.S., Delaware County Engineer received the award of 2018 County Engineer of the Year. Todd Bumgardner, Administrative Coordinator with the Logan County Engineer's Office received the award of Employee of the Year from CEAO. Gary Smith with Clinton County was presented with the CEAO David Brand Safety award.
The incoming 2019 CEAO Officers are President Jeffrey B. Linkous, Clinton County Engineer; 1st Vice President Jeff Stauch, Union County Engineer; 2nd Vice President Frederick T. Wachtel, Coshocton County Engineer; Treasurer James A. Wiechart, Mercer County Engineer; and Immediate Past President Paul W. Gruner, Montgomery County Engineer.
---
06/25/2018
Get out of the heat and join us at our upcoming summer conferences! CEAO offers great educational opportunities for those in need of Professional Engineering & Surveying continuing education credits. Our conferences also offer opportunities for vendors to network with Ohio decision makers. Check out our upcoming conferences this summer, registration for attendees and exhibitors is now open for:
Our 2018 Ohio Bridge Conference & Trade Show on August 21st-22nd, at the Crowne Plaza North is one you won't want to miss! This conference brings together professionals in bridge engineering, design, and safety from all over Ohio. Discover state of the art products and demonstrations throughout the day at our vendor displays.
Finally, at the very end of summer, join us September 24th-26th at the Hyatt Regency-downtown Columbus for the 2018 Ohio GIS Conference. This event grows year after year and is the largest gathering of GIS professionals in the midwest. Exhibit booths and sponsorship opportunities are also available. Don't miss this fantastic chance to increase your company's exposure to the best and brightest in GIS!
Keep an eye out for Early Bird registration dates to get the best prices! For more information about these outstanding upcoming conferences and to register, simply view our Conferences and Events webpage.
---
05/30/2018
Del George, PE, PS, was sworn in Tuesday, May 29, 2018 as the new Noble County Engineer. Del previously served as the Guernsey County Engineer for 21 years, and was also the Cambridge City Engineer for 23 years. Congratulations to Del!
---
05/22/2018
Congratulations to Mark J. Eicher, PE, PS, former Noble County Engineer, who was sworn in as the Muskingum County Engineer by Judge Eric Martin on Friday, May 18, 2018. Eicher was formerly a Muskingum County Deputy Engineer for two years. Before taking the Muskingum County Engineer position, he served as the Noble County Engineer for 6 years. The Muskingum County Engineer's Office is responsible for maintaining approximately 530 miles of county roadway and 420 county bridges.
---
05/17/2018
Washington, D.C. – The National Association of County Engineers (NACE) awarded Robert Riley, P.E, the 2017 Project / Program Manager of the Year during its 2018 Annual Conference held April 22-26 in Wisconsin Dells, Wisconsin. Since 2003, Riley has served as Chief Deputy Engineer for Delaware County, Ohio.
Riley managed a section of the extension of Sawmill Parkway from the Delaware / Franklin county line in Ohio to the nearby City of Delaware's industrial zone. The final 4.6 mile segment was the most difficult due to the existence of farms and residences within the proposed corridor. In June 2015, a cost sharing agreement was reached between Delaware County and the City of Delaware. In July 2017, the new road opened at a construction cost of $28.5 million, $1.9 million under budget.
"Rob was crucial to this successful project from its inception in 2005, when public hearings were held," said Brian Keierleber, P.E., NACE President 2017-2018 and Buchanan County, Iowa, Engineer. "He did an amazing job of planning for 5 new modern roundabouts. Overall, from leading the property acquisition phase to the actual construction, he kept all parties informed on the progress."
Riley served as Delaware County's Project Engineer 2000-2010. He holds a B.S. in civil engineering from Ohio Northern University.
In its 62nd year, NACE is a nonprofit, nonpartisan professional association representing over 2,400 county engineers, public works directors, highway commissioners, road managers, and related professionals in the U.S. and Canada. In the U.S., local roads account for about 75% of highways and roads, or 2.93 million miles. Counties manage 1.74 million miles of those roads while cities and townships account for another 1.19 million miles. Counties also own 231,000 bridges and operate one-third of the nation's transit systems.
---
05/04/2018
CEAO's Board of Directors has established a scholarship program for Civil Engineering and/or Surveying students attending school in the State of Ohio. The intent of the Board is to increase awareness of the County Engineering profession and to encourage students and current county employees to become registered both as a Professional Engineer and as a Professional Surveyor.
Scholarships will be awarded to Civil Engineering and Surveying students at the Junior and Senior level of a Bachelors program and to current county employees who are interested in working toward their dual registration.
The 2018 Scholarship Application should be submitted directly to the CEAO office; selections will be made by the CEAO Scholarship Committee. Official transcripts from any college level courses you have completed must be included. Please return the completed application along with your supporting documentation by June 15, 2018 to:
County Engineers Association of Ohio
Attention: Scholarship Committee
6500 Busch Blvd. Suite 100
Columbus, OH 43229-1738
---
04/30/2018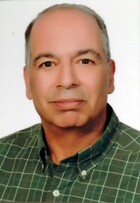 The staff and members of CEAO are truly saddened by the sudden loss of another dear friend, past board member, and fellow county engineer, Fereidoun "Fry" Shokouhi.
Fry was dedicated to public service, retiring from the office of Champaign County Engineer. He served the office for 25 years, including as Champaign County Engineer from 1995-2012. Fry was a member of the County Engineers Association of Ohio, serving as president in 2009.
Our thoughts and prayers are with his family and friends. Fry will be deeply missed.
View Obituary and Service Information
---
04/23/2018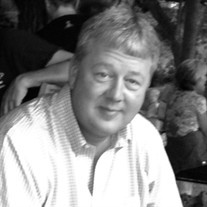 The staff and members of CEAO are deeply saddened by the loss of our friend, past board member, and fellow county engineer, Doug Davis. Our thoughts and prayers are with his family as we say good-bye this week. Doug will be greatly missed and forever in our hearts.
View Obituary and Service Information
---
03/30/2018
The County Commissioners Association of Ohio (CCAO) recently released a County Advisory Bulletin on the new (2017) $5 Permissive License Fee. This bulletin gives a background history of all the $5 permissive license fees and gives guidance on a county's enactment procedure for implementing the new fee.
View Report and Sample Resolution (click on Studies and Reports)