Details

July 22-23, 2020
Land Records Modernization 2020
a CEAO Virtual Conference
Registration is Open!
---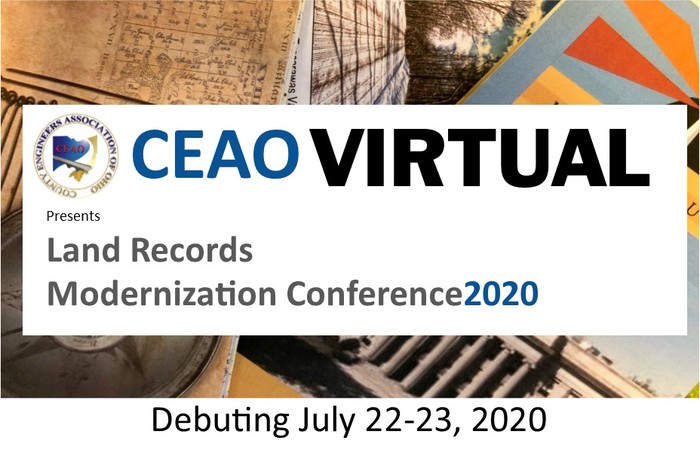 With continuing uncertainty around the COVID-19 pandemic, CEAO has made the decision to transform our annual in-person event in Columbus, OH, to a CEAO Virtual Conference. This is a new, 100% online event that will connect engineers, auditors, recorders, tax map staff, suppliers and colleagues across the industry.
Offering 5 Hours of Surveying CPDs
Featuring our new virtual trade show and virtual sponsorship opportunities!
2020-07-22
2020-07-23
America/Detroit
Land Records Modernization 2020
Registration is Open! With continuing uncertainty around the COVID-19 pandemic, CEAO has made the decision to transform our annual in-person event in Columbus, OH, to a CEAO Virtual Conference. This is a new, 100% online event that will connect engineers, auditors, recorders, tax map staff, suppliers and colleagues across the industry. Offering 5 Hours of Surveying CPDs Featuring our new virtual trade show and virtual sponsorship opportunities! Registration is open    Conference Sessions updated 7-7-2020 Attendee Program & Information Exhibitor Information  Sponsor Information
----