Complete Story

04/30/2018
In Memory of Fereidoun "Fry" Shokouhi
Fry Shokouhi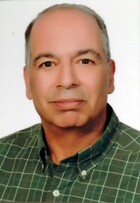 The staff and members of CEAO are truly saddened by the sudden loss of another dear friend, past board member, and fellow county engineer, Fereidoun "Fry" Shokouhi.
Fry was dedicated to public service, retiring from the office of Champaign County Engineer. He served the office for 25 years, including as Champaign County Engineer from 1995-2012. Fry was a member of the County Engineers Association of Ohio, serving as president in 2009.
Our thoughts and prayers are with his family and friends. Fry will be deeply missed.