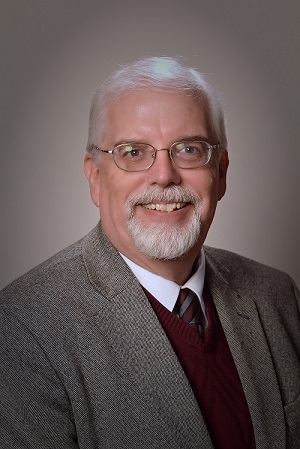 Columbus, Ohio – The National Council of Examiners for Engineering and Surveying (NCEES) installed Dean C. Ringle, P.E., P.S as the 2019–20 NCEES president during the organization's annual meeting, held August 14–17 in Washington, D.C.
A resident of Columbus, Ohio, Ringle is a member of the Ohio State Board of Registration for Professional Engineers and Surveyors and was selected as the Executive Director of the County Engineers Association of Ohio (CEAO) in 2017 after retiring as Franklin County Engineer. Ringle worked at the Franklin County Engineer's Office for more than 36 years, with the last 17 years serving as the County Engineer.
Throughout his entire career, Ringle has been a fervent advocate for encouraging civil engineers and surveyors to obtain their Professional Engineering (P.E.) and Professional Surveying (P.S.) licensure. Now as President of NCEES he has the ultimate opportunity for communicating the importance of professional licensure to experts in the industry throughout the United States.
view all
Upcoming Events
←
October 2019
→
S
M
T
W
T
F
S
1
2
3
4
5
6
7
8
9
10
11
12
13
14
15
16

Deer Creek State Park Lodge
Mt. Sterling, Ohio

October 16-17, 2019

17

Deer Creek State Park Lodge
Mt. Sterling, Ohio

October 16-17, 2019

18
19
20
21
22
23
24
25
26
27
28
29
30
31
December 4-6, 2019
Wednesday - Friday **PATTERN CHANGE**
Hyatt Regency
Columbus, Ohio
view event details >
Latest News
08/31/2019
Columbus Dispatch --Columbus, OH --As morning commuters passed overhead, Maxwell Faulkner donned his scuba gear and slipped into Blacklick Creek to check underwater sections of an East Side bridge for any signs of deterioration. Across town, at about the same time, David Dibling, assistant Franklin County bridge engineer, was climbing through an access door more than 100 feet above Lane Avenue on the Ohio State University campus to inspect cables supporting the bridge that carries traffic and pedestrians over the Olentangy River. It's the midyear point for the Franklin County Engineer's office's annual bridge-inspection program. On any given day, people such as Faulkner and Dibling are hard at work down low and up high to ensure that structures around the county are safe for vehicles and people.
---
08/30/2019
With bodies of water like Big Creek and the Grand and Chagrin rivers running through Lake County, motorists and pedestrians alike depend on many bridges. The (Lake) county's engineering department is responsible for 304 bridges, roughly one-third of the total amount with the remaining bridges falling under Ohio Department of Transportation, local municipalities and private railroad lines. "If it's over a body of water and it's in (Lake) County then it's our responsibility," County Engineer Jim Gills explained the distinction.
---
07/15/2019
XENIA — Greene County officially has its first female county engineer.
Thursday's appointment by the Republican Central Committee makes Stephanie Goff, P.E., P.S., the only current female county-wide elected official in Greene County. Goff's new title also makes her one of three female county engineers in the state.
"The vote was unanimous to appoint Stephanie Goff to the position of Greene County Engineer," Jan Basham, central committee chair, said. "She is an asset to the county with her experience and skill set … [and] will serve Greene County well."
---
07/02/2019
The last increase in the state gas tax was 2005. "I want to say it's much appreciated because our costs have gone up since the last increase," said county Engineer Bert Dawson. "It's more of a catch up."
---
06/04/2019
Bob Geyer said he made one promise when he was elected as the Greene County engineer in 1996. "I will leave the county in better shape than I found it. And I think I accomplished that," said Geyer. He announced this week that he will retire in May.
view all news