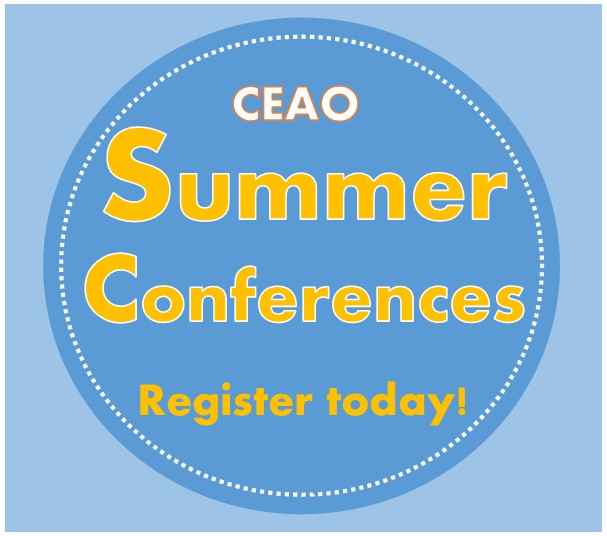 Get out of the heat and join us at our upcoming summer conferences! CEAO offers great educational opportunities for those in need of Professional Engineering & Surveying continuing education credits. Our conferences also offer opportunities for vendors to network with Ohio decision makers. Check out our upcoming conferences this summer, registration for attendees and exhibitors is now open for:
Our 2018 Ohio Bridge Conference & Trade Show on August 21st-22nd, at the Crowne Plaza North is one you won't want to miss! This conference brings together professionals in bridge engineering, design, and safety from all over Ohio. Discover state of the art products and demonstrations throughout the day at our vendor displays.
Finally, at the very end of summer, join us September 24th-26th at the Hyatt Regency-downtown Columbus for the 2018 Ohio GIS Conference. This event grows year after year and is the largest gathering of GIS professionals in the midwest. Exhibit booths and sponsorship opportunities are also available. Don't miss this fantastic chance to increase your company's exposure to the best and brightest in GIS!
Keep an eye out for Early Bird registration dates to get the best prices! For more information about these outstanding upcoming conferences and to register, simply view our Conferences and Events webpage.
view all
Upcoming Events
←
August 2018
→
S
M
T
W
T
F
S
1
2
3
4
5
6
7
8
9
10
11
12
13
14
15

Auglaize County Fairgrounds
Wapakoneta, Ohio

August 15, 2018

16
17
18
19
20
21

Crowne Plaza North
Columbus, Ohio

August 21-22, 2018

22

Crowne Plaza North
Columbus, Ohio

August 21-22, 2018

23
24
25
26
27
28
29
30
31
Latest News
06/26/2018
Applications are currently being accepted for the annual Cliff Lovin Scholarship for a geography or engineering student attending school in the State of Ohio. Woolpert generously established this scholarship to support the geospatial industry by helping students in furthering their education in the field.
The scholarship will be awarded to an undergraduate student with a major in geography or engineering who is currently enrolled at an Ohio university. Applications and an official transcript are due by September 1, 2018, and the recipient will be announced during the 2018 Ohio GIS Conference, September 24-26, in Columbus, Ohio.
For application information, please see the links below:
---
05/17/2018
CEAO's Board of Directors has established a scholarship program for Civil Engineering and/or Surveying students attending school in the State of Ohio. The intent of the Board is to increase awareness of the County Engineering profession and to encourage students and current county employees to become registered both as a Professional Engineer and as a Professional Surveyor.
Scholarships will be awarded to Civil Engineering and Surveying students at the Junior and Senior level of a Bachelors program and to current county employees who are interested in working toward their dual registration.
The 2018 Scholarship Application should be submitted directly to the CEAO office; selections will be made by the CEAO Scholarship Committee. Official transcripts from any college level courses you have completed must be included. Please return the completed application along with your supporting documentation by June 15, 2018 to:
County Engineers Association of Ohio
Attention: Scholarship Committee
6500 Busch Blvd. Suite 100
Columbus, OH 43229-1738
---
02/28/2018
WINESBURG — A project that caused plenty of grumbling and complaining prior to its completion has proven to be an extremely successful undertaking.
The Holmes County Road 160 intersection project has been selected as the winner of the 2018 Outstanding Highway Project Award by the Cuyahoga Valley Section of the American Society of Highway Engineers (ASHE) in the under $5 million category.
---
02/22/2018
Mount Vernon - The field of engineering is intricately woven into the fabric of our everyday lives.
"If you think about it, anything and everything you think of at some point in time probably had an engineer involved in it," Knox County Engineer Cameron Keaton told the news.
---
01/31/2018
Ohio has some of the most structurally deficient bridges in the U.S., according to a new report.
The American Road and Transportation Builders Association released an analysis on Monday that shows Ohio has the 12th-highest number of structurally deficient bridges in the country.
view all news