Upcoming Events
June 2017
June 13, 2017
Crowne Plaza North
Columbus, Ohio
August 2017
August 23-24, 2017
Crowne Plaza North
Columbus, Ohio
September 2017
September 25-27, 2017
Hyatt Regency
Columbus, Ohio
View all >
WELCOME TO CEAO
THE COUNTY ROAD TO SUCCESS AND THE BRIDGE TO THE FUTURE
Ohio County Engineers are responsible for 26,081 bridges and 28,970 miles of urban and rural roadways that are vital to the combined growth of jobs and prosperity in the state of Ohio.
And, job number one is the traveling safety of our constituents and the visiting, traveling public.
---
Featured Sponsor
---
CEAO NAMES NEW EXECUTIVE DIRECTOR
CEAO is pleased to announce Dean C. Ringle, P.E., P.S., as the new Executive Director of the Association, effective July 1, 2017.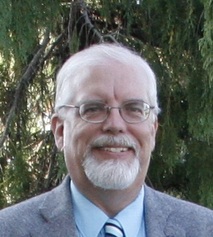 Mr. Ringle has worked at the Franklin County Engineer's Office for more than 36 years, with the last 17 years serving as the Franklin County Engineer. During those years he has served in various capacities and on various committees for CEAO, in addition to being recognized as the 2011 County Engineer of the Year by CEAO and the 2013 National Urban County Engineer of the Year by the National Association of County Engineers.
"Dean Ringle is one of the most highly respected public officials in the Central Ohio region and he is widely respected across the state and the nation. Dean is an outstanding professional leader and we are extremely fortunate to welcome him as the Executive Director of our Association," commented Chris Bauserman, P.E., P.S., Delaware County Engineer and CEAO President.
Read the full press release here
---

THANK YOU
CEAO would like to extend our sincere appreciation to all of the County Engineers, staff members, volunteers, supporting members, exhibitors, sponsors, and speakers who helped make the National Association of County Engineers 2017 Annual Meeting/Management & Technical Conference a huge success.
We were proud to showcase Cincinnati, Hamilton County, and our great State of Ohio to infrastructure professionals from around the country.
Thank you for your support!
---
PAUL GRUNER AWARDED 2016 NACE URBAN COUNTY ENGINEER OF THE YEAR
The National Association of County Engineers (NACE) awarded Paul W. Gruner, P.E, P.S., the 2016 Urban County Engineer of the Year during its 2017 Annual Conference held April 9-13 in Cincinnati, Ohio. Gruner has served as Montgomery County Engineer, Ohio, since 2011 and is currently the CEAO First Vice President.
Congratulations, Paul!
Read the full press release here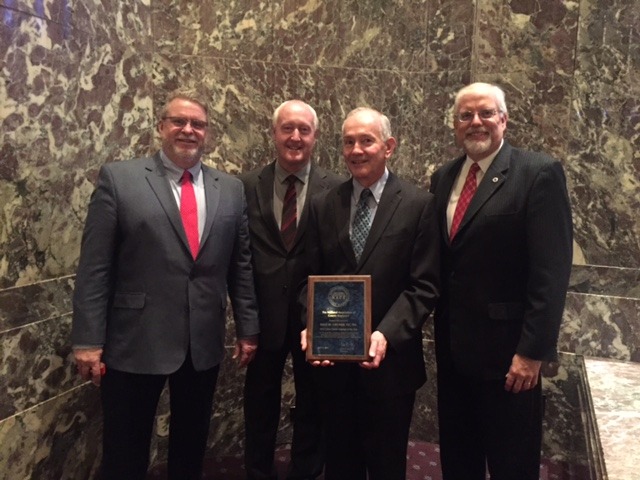 Paul Gruner, Montgomery County Engineer and 2016 NACE Urban County Engineer of the Year, pictured at the NACE Annual Conference with previous NACE County Engineers of the Year in attendance. From left: Chris Bauserman, Delaware County Engineer; Doug Reinhart, Auglaize County Engineer; Gruner; and Dean Ringle, Franklin County Engineer.
---
Latest News
CEAO ACCEPTING APPLICATIONS FOR ANNUAL SCHOLARSHIP
CEAO has established a scholarship for Civil Engineering and/or Surveying students attending school in the State of Ohio. A mission of CEAO is to increase awareness of the County Engineering profession and to encourage students and current county employees to become registered both as a Professional Engineer and as a Professional Surveyor.
The scholarships are to be awarded to Civil Engineering and Surveying students at the Junior and Senior level of a Bachelors program and to current county employees who are interested in working toward their dual registration. Applications are due by June 15, 2017. Please see the links below for the scholarship application and additional information.
APPLICATIONS FOR WOOLPERT'S CLIFF LOVING SCHOLARSHIP CURRENTLY BEING ACCEPTED
Applications are currently being accepted for the annual Cliff Lovin Scholarship for a geography or engineering student attending school in the State of Ohio. Woolpert generously established this scholarship to support the geospatial industry by helping students in furthering their education in the field.
The scholarship will be awarded to an undergraduate student with a major in geography or engineering who is currently enrolled at an Ohio university. Applications and an official transcript are due by September 1, 2017, and the recipient will be announced during the 2017 Ohio GIS Conference, September 25-27, in Columbus, Ohio. For application information, please see the links below.
Wood County's commissioners will likely discuss seeking an additional $5 license-plate fee that could generate nearly $750,000 per year for road and bridge work.
Lucas County Engineer Keith Earley made a plea to the county commissioners Tuesday for increased vehicle registration fees to fund the rising costs of construction for area roads and bridges.
View all >
Sponsors